ETSU to offer incoming eligible freshmen 'free tuition' through new program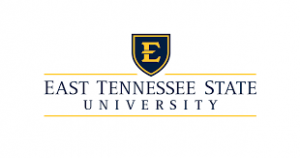 High school seniors in Tennessee may get a chance to start college off free of charge thanks to a new program launching this fall at East Tennessee State University.
The Johnson City based higher institution facility is set to offer qualifying freshmen free tuition during the upcoming academic year. In addition to planning to be a full time student, other eligibility requirements include being a recipient of the TN Student Assistance Award and HOPE Lottery Scholarship.
It's the latest of recent incentives invoked by the school to provide an opportunity for students to attend school this fall with much uncertainty for many due to COVID-19.
"The COVID-19 crisis is causing financial burdens on families that we could have never anticipated, and we do not want to see high school seniors, many of whom have already missed out on traditional milestones, to also miss out on the opportunity to attend a four-year university," said Dr. Joe Sherlin, vice president for Student Life and Enrollment at ETSU.
Students need to fill out a form expressing interest in the program, and can do so here.
Photo Courtesy: ETSU