TOWN ELECTION 2020: Incumbents swept in Abingdon while City Council members hold serve in Bristol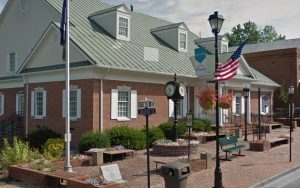 Mayor Wayne Craig and Vice Mayor Cindy Patterson were defeated in their reelection efforts for the Abingdon Town Council.
The newest members of the board will be Amanda Pillion, the wife of Virginia Senator Todd Pillion, and retired teacher James "Scabbo" Anderson. Pillion led all candidates with 619 followed by Anderson's 514.
Patterson and Craig came in third and fourth, respectively.
A familiar face is returning to the Bristol Virginia School Board as Frank Goodpasture III wins one of two seats available. He will be joined by incumbent Tyrone Foster who received more than 40 percent of the vote.
Goodpasture had previously served on the school board for 8 years beginning in 1992.
Incumbents Anthony Farnum and Kevin Mumpower earned another term on the Bristol Virginia City Council. Farnum received 33 percent of the vote while Mumpower was able to hold off challengers Ric Watts and Michael Pollard.
(PHOTO: Google Maps)