TOWN ELECTIONS 2020: Winners from SW Virginia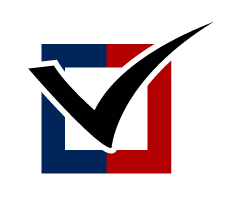 Town elections in Virginia were completed Tuesday with some new procedures put in place due to the COVID-19 pandemic.
Governor Ralph Northam had already encouraged voters to request and complete an absentee ballot due to the virus. The General Assembly did not accept Northam's request last month to move the 2020 town elections to November.
Among the winners in Tuesday's races according to preliminary data from the Virginia Board of Elections–
*Appalachia: Johnny Chandler, Chris Williams, Eddie Gollaway (Town Council)
*Chilhowie: Gary Heninger (Mayor); Julie Sturgill, P.J. Wolfe, Bill "Coach" Clear (Town Council)
*Clinchco: Jarvis Deel (Mayor); H.R. Poley, Stearl Branham, Cynthia Ellis, Trevor Counts, Ruby Coleman (Town Council)
*Coeburn: Jeff Kiser, Joe Still, Carles Collins (Town Council)
*Dungannon: Debra Horne (Mayor); Nina Begley, James Lane, George Hensley, Kristi Farmer, Tarese Kramer (Town Council)
*Grundy: Bill Stokes, Jr. (Mayor); Danny Hawks, Mary Belcher, Chris Mitchell (Town Council)
*Haysi: Larry Yates (Mayor); Rocky Wood, Billy Counts, Tim Wallace (Town Council)
*Lebanon: Tony Dodi (Mayor); Scott Gilmer, Elijah Leonard, William Lambert (Town Council)
*Marion: David Helms (Mayor); Jim Gates, Bill Weaver, Larry Carter (Town Council)
*Pound: Stacey Carson (Mayor); Marley Green, Clifton Cauthorne, Glen Cantrell (Town Council)
*Saltville: Todd Young (Mayor); Monica Johnson, Steve Surber, Gary Call
(GRAPHIC: Virginia Board of Elections)