Ballad Health launches new program aimed at investing in domestic manufacturing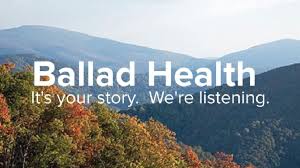 Ballad Health is launching a new program to focus on investing in domestic manufacturing, especially for supplies like PPE.
The health care system announced the move Tuesday, as they seek to invest with manufacturers that can help fulfill demands for medical supplies at risk for shortages. In a press release, CEO Alan Levine cited instances of supply chain issues from foreign manufacturing in China, including an interruption in the company's services in January when sterile gowns made by a Chinese manufacturer did not meet FDA standards, rendering them unusable. The press release also noted that approximately 80 percent of PPE supplies are sourced from Southeast Asia.
Ballad will be joined in the program, along with Premier Inc, a leading healthcare improvement company.
Photo Courtesy: Ballad Health