Forecast models project Watauga Lake levels to rise between seven and eight feet through the weekend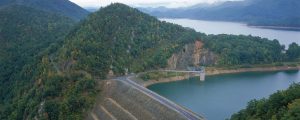 Rainfall forecasted for this weekend may cause Watauga Lake to rise to record levels.
A notice from officials with the Tennessee Valley Authority says over the next five days, preliminary projections from current forecast models show lake levels rising between seven and eight feet. If the forecast stays the same, pool levels on the lake could surpass the current record set back in 2013. Officials also say pool levels on South Holston Lake are also expected to rise between three to four feet.
TVA encourages marinas, property owners, and lake enthusiasts to monitor these levels, especially with large crowds expected on the waterways for the Memorial Day holiday weekend.
Photo Courtesy: TVA