History Repeats Itself…102 Years Later…Greene County Fair Canceled Due To 2020 Pandemic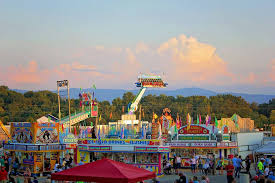 In 1918 the Greene County Fair was sadly canceled due to the Influenza Pandemic of 1918-1919, and now history is sadly repeating itself as officials in Greene County have decided to cancel this years Greene County Fair due to the COVID-19
Pandemic. The event was scheduled for July 27th – August 2 and is the county's single largest social event. The Greene County Fair Board also said social distancing would prove to be difficult, if not impossible.