NEW: Megan Boswell indicted by Sullivan County grand jury on 11 counts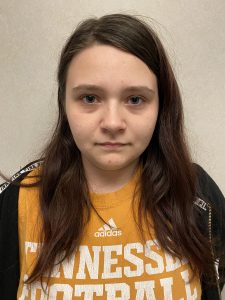 A Sullivan County grand jury has indicted the mother of baby Evelyn Boswell on charges related to her daughter's disappearance.
Court records show Megan Boswell, 19, will appear for arraignment next month on 11 counts of making false reports to investigators earlier this year as the search continued for the toddler whose remains were later found on family property off Muddy Creek Road in Blountville.
Sheriff Jeff Cassidy said Megan Boswell continuously changed her story concerning the whereabouts of her 1-year-old daughter when she was originally taken into custody back in February. The teen also lied about a pregnancy in the days following up to the discovery of baby Evelyn's remains.
Boswell has a petition hearing scheduled for next Thursday. She remains jailed on a $150,000 bond.
(PHOTO: SuperTalk Archive)