UPDATE: Northam to make a decision on mask directive by Tuesday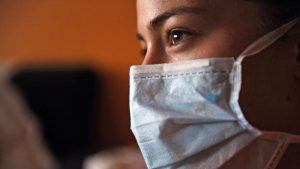 Governor Ralph Northam is considering an order that would require Virginians to wear a mask to help contain the spread of the coronavirus.
Northam said at a Friday news conference that his team will be evaluating policies over the weekend but he also wants to ensure that residents have reliable access to masks across the state.
"We're trying to work through some of the details. Obviously, it's an equity issue. We want to make sure everybody has access to a mask. We also want to talk about how we enforce that but I will be making that announcement on Tuesday and especially for individuals who are going into places of businesses," the governor said during his briefing in Richmond.
COVID-19 numbers in Southwest Virginia remain low while a high concentration of cases exists in multiple cities and counties in the northern region with some localities hovering between 4,000 and 8,000 patients.
(PHOTO: Associated Press)