Two dead following weekend crash on Highway 421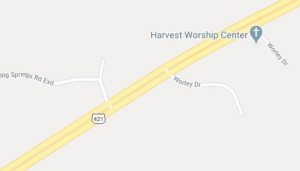 An investigation remains ongoing this morning after two people were killed in a high speed crash over the weekend in Sullivan County.
Tennessee Highway Patrol reports a 2007 Toyota Scion driven by Dennis Sage, 18, of Bristol, was traveling south at 109 mph on Highway 421, when the vehicle came up on slower traffic. Officials say Sage slammed on the brakes, lost control, traveled off the right side of the road, and struck a pole.
Sage and passenger Jacob Dehart, 19, of Bluff City, were both killed in the wreck.
THP says both were wearing their seatbelt.
Photo Courtesy: TDOT