Three men's sports teams at Appalachian State fall victim to pandemic-related budget cuts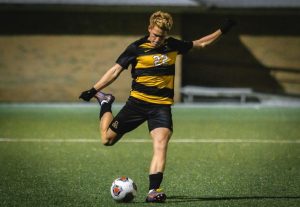 Dozens of student-athletes at Appalachian State University saw their respective teams dissolved Tuesday as school leaders eliminated men's soccer, tennis, and indoor track and field in a budget-cutting move that is the result of the COVID-19 pandemic's impact on finances.
APP State Athletic Director Doug Gillin said in a statement that the students' scholarships will be honored by the school in Boone. The department also plans to help those athletes who wish to transfer.
Gillin stated that Chancellor Sheri Everts and the Board of Trustees supported the decision to eliminate the teams.
NEWS | Men's soccer, men's tennis and men's indoor track & field discontinued, among other cost-cutting measureshttps://t.co/4fgqvguLey

— App State Athletics (@appstatesports) May 26, 2020
(PHOTO: Appalachian State University Athletics)