King University planning for a return to on-campus learning for the 2020 fall semester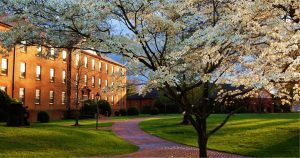 King University has announced its intentions to return to campus for in-person learning for the fall semester.
Alexander Whitaker, University President, says they believe it is the right step to take after gaining guidance from advisers following an unprecedented situation earlier this year moving to online learning due to COVID-19. King says they will continue to review and follow health guidelines, with the ability to make adjustments if needed.
The school has also rescheduled its commencement ceremony, now set to take place Saturday, August 1st at 10 a.m on the Oval at the main campus in Bristol.
Photo Courtesy: King University