UPDATE: Transgender athletics bill heads back to Tennessee House committee for vote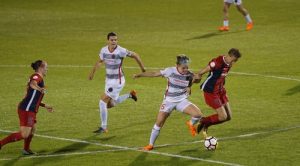 Members of the Tennessee House will soon revisit a bill that would not allow students who identify as transgender to compete in state-sanctioned athletics.
The legislation has advanced out of subcommittee and now goes to the full House Education Committee and then the floor for a vote.
Representative Bruce Griffey says the bill seeks to stop transgender males who want to compete against women in competition due to a genetic upper hand proven by science.
"I have two daughters that are both school athletes and I would certainly be upset and I know a lot of other people who have daughters that if they were competing against a male athlete that considers themselves female transgender and they have an unfair advantage," said Griffey, R-Paris.
Similar legislation wants enforcement action from the TSSAA to prohibit transgender competitors and have schools that allow those to participate to forfeit any wins.
(PHOTO: Unsplash)