Town of Greeneville proposes caravan-style parade for 4th of July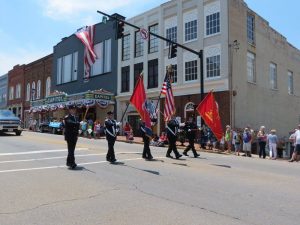 The town of Greeneville has a unique concept in mind for their annual 4th of July Parade.
In light of COVID-19 restrictions, the town will bring the parade by local homes as they will take suggestions for the route for a caravan-style procession.
Town spokesperson Amy Rose said Greeneville wanted to keep the annual tradition going despite the pandemic while keeping residents safe.
Participants are encouraged to enter decorated motor vehicles only and spectators are asked to either stay in their homes or practice social distancing while the parade passes by.
The route will be revealed by town officials on June 4. Submissions can be made clicking here.
(PHOTO: A scene from the town's 2016 Independence Day Parade / Town of Greeneville / Facebook)