Virginia Supreme Court rules Smyth County supervisors violated Freedom of Information Act laws in 2016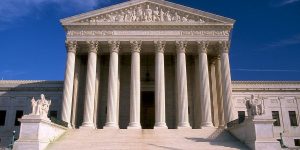 An opinion rendered by the Virginia Supreme Court on Thursday determined the members of the Smyth County Board of Supervisors violated laws under the state's Freedom of Information Act in 2016.
Justice Bernard Goodwyn wrote the county representatives entered an executive session and illegally spoke about issues not specified in the reason they gave for the discussion that was closed to the public.
The suit was brought by a member of the Smyth-Bland County Regional Library system board of trustees that was reorganized by the supervisors that year and then targeted for disbandment in 2017 due to their budget cuts.
Four individuals who were members of the Board of Supervisors in 2016 during the violations are still serving on the board.
The case now goes back to Circuit Court and Judge Sage Johnson who ruled in favor of the board in the original suit.
Goodwyn's opinion is available for review by clicking here.
(PHOTO: VSC / AP)