'Evelyn's Law' bill advancing to TN state judiciary committee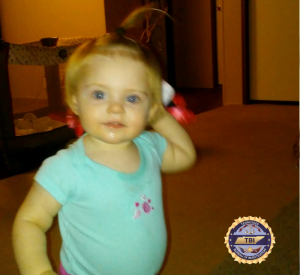 Legislation that seeks to further penalize parents and guardians who fail to report a missing child within 48 hours has advanced in the Tennessee General Assembly.
A bill titled "Evelyn's Law" in honor of the 15-month old Sullivan County toddler that was found dead earlier this year, seeks to require parents and guardians to file a report within a two day time period, and failure to do so could result in a misdemeanor, punishable by a fine up to $2,500 and possible jail time of 11 months and 29 days.
The bill, sponsored by local representatives Timothy Hill (Rep-Blountville), Bud Hulsey (Rep-Kingsport), and John Crawford (Rep-Kingsport), passed Wednesday in the state's Criminal Justice Subcommittee, and now heads to the full Judiciary Committee scheduled for June 2nd.
Photo Courtesy: TBI