Milligan College officially transitions to Milligan University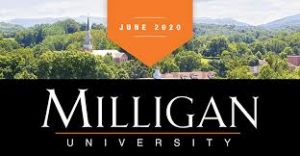 Milligan College is now officially Milligan University.
The transition takes effect as of Monday as the religious liberal arts institution out of Elizabethton joins other local universities such as King and Tusculum who both recently made the college to university transition. The move was announced last October after two years of study from a number of different school sources and school officials say it was an integral decision for a number of goals for Milligan, including greater market recognition and continued growth of enrollment.
Last month, the University unveiled its new logo ahead of its transition set for today.
Photo Courtesy: Milligan University Logo