UPDATE: Scott Strawberries owner says local, state health officials assisting after 38 COVID cases at operation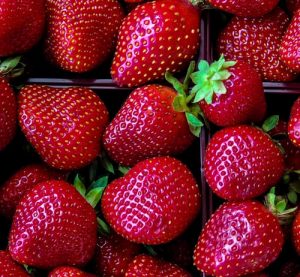 Unicoi County and Department of Health officials are now assisting a regional strawberry farm that confirmed 38 cases of COVID-19 among its workers.
Scott Strawberries owner Steve Scott told us his operation had taken several precautions to protect their workers as the pandemic struck at nearly the same time he transported his crop to market.
"We had a lot of practices in place before this. It's just one of those things. That (coronavirus) is out there and it happened," Scott told SuperTalk Monday afternoon.
Those workers now go into 10 days of quarantine and Scott has halted collection of his berries and sales at his stands. He also says that consumers that have already purchased Scott Strawberries are safe because of FDA information that says COVID-19 cannot be transferred through food or packaging.
"The strawberries are safe. We're cleaning everything. We're cleaning all the trucks and we'll try and get back at it by the end of the week," he said.
Food City officials released a statement that said they still support the Unicoi County operation. The company also said they are discontinuing the sale of the Scott product for the remainder of the season.
(PHOTO: Unsplash)