UPDATE: TBI spotlights search for suspect in assisted living rape case in Washington County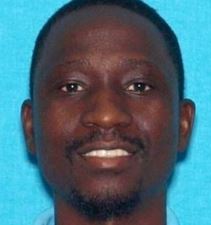 The Tennessee Bureau of Investigation featured a suspect in a 2017 Washington County rape case in their "Most Wanted" feature for Friday.
Lorenzo Barr Kamanda is accused of raping an incapacitated patient while working at Life Care Center in Gray and the incident was reported to authorities by the resident's roommate.
Kamanda, 39, was charged with aggravated rape following test results that were processed by the TBI labs. He was added to the state's Top 10 Most Wanted list later that year.
Anyone with information on Kamanda's whereabouts can call 1-800-TBI-FIND.
(PHOTO: TBI)