Northeast State Community College to start and end fall semester one week early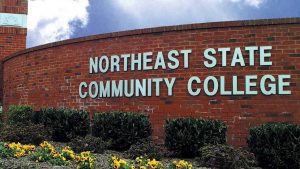 Northeast State Community College will start its fall semester one week early and will end it one week early.
The school announced on Monday that classes will start back beginning August 17th with the anticipated end of the semester coming just before Thanksgiving on November 24th. The decision was made to try and protect students and staff in the case of a COVID-19 case resurgence later this year.
"Our priority is to keep the campus community safe," said Northeast State President Bethany Bullock. "The change of schedule will reduce the risk of COVID-19 outbreaks for students and employees and hopefully allow for a healthy return to campus for the spring 2021 semester."
The fall schedule will see offerings of in-person, online, and hybrid course offerings. School officials say any in-person classes will see implementation of social distancing and additional sanitation protocols throughout campus.
The full news release is available here.
Photo Courtesy: Northeast State Community College