Shred Time: TVA offers two new mountain biking trails near South Holston Dam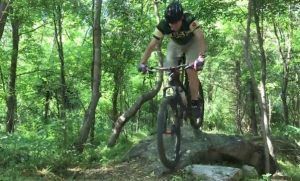 The Tennessee Valley Authority is adding two new circuits to its collection of mountain biking trails across the state.
The new duo is located near the South Holston Dam complex in Bristol, Tennessee, and has history at their heart spread out over 4 miles.
The Yelling Trail honors the Revolutionary War regional heroes the Overmountain Men. The Dam Builders Trail was constructed on dirt that was moved during the building of the South Holston facility that dates back to the 1940s.
TVA Recreation Strategy Specialist Clay Guerry says the trails were tailored for all levels of hikers and bikers.
"They're very suitable for beginners but we have actually incorporated features such as berms and rolling grade dips if you're a little more advanced rider and you add a little speed, it's just as fun for you guys, as well," said Guerry.
(PHOTO: TVA)