NEW: Accused Appalachian Trail killer deemed competent to face murder, assault charges from 2019 attack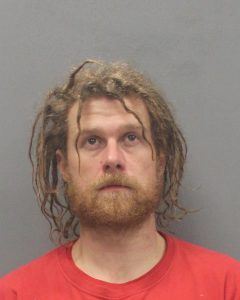 Accused Appalachian Trail killer James Jordan has been deemed competent to face charges following months of mental health evaluations.
An opinion from a federal mental health facility in North Carolina where Jordan was housed agreed that he had been restored to competency, while US Magistrate Judge Pamela Meade Sargent concurred during a hearing Thursday morning in US District Court in Abingdon, VA.
He was arrested following the May 2019 alleged stabbing incident that killed military veteran Ronald Sanchez, Jr. of Oklahoma and left another hiker seriously injured on a portion of the trail in Wythe County.
Jordan did not enter a plea during the hearing but acknowledged he is aware of the charges against him. Those include murder and assault with intent to commit murder.
A preliminary examination and detention hearing is scheduled for June 25th at 10:30 a.m.