Trial for Southwest VA woman in "Killer Clown" further delayed to April 2021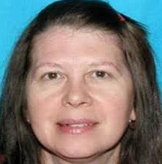 A Southwest Virginia woman accused of dressing as a clown and killing a woman in Florida in 1990 has her trial pushed back to next April.
Court documents out of Palm Beach County, FL show Sheila Keen-Warren, who is charged with first degree murder, is set for trial next April following a court appearance earlier this month. Her case was scheduled to go to trial beginning May 29th, but because of the COVID-19 pandemic, was delayed along with all other jury trials in the state of Florida that have been postponed through July 17th.
Warren allegedly shot and killed Marlene Warren 30 years ago at Marlene's home, before Sheila was arrested in Washington County, VA in 2017. Prosecutors are no longer seeking the death penalty in the case.