NEW: Suspected Appalchian Trail killer formally indicted by federal grand jury for murder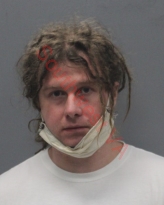 The man jailed since last year following the death of an Appalachian Trail hiker in Southwest Virginia has been indicted for murder by a federal grand jury.
Court documents say James L. Jordan is charged with the killing of Oklahoma military veteran Ronald Sanchez, Jr., the attempted murder of Nova Scotia hiker Kirby Morrill, and three counts of assault that includes an attack on two other campers that night last May.
Prosecutors said Jordan, 31, was acting unstable when he approached the hikers that evening. They said he later returned to the campsite and assaulted them. Morrill said she pretended to be dead after Jordan stabbed her multiple times.
Jordan was found competent to stand trial earlier this month and is scheduled for a video arraignment hearing in US District Court in Abingdon on Thursday.
Sanchez's family told OutsideOnline.com last year that the 17-year Army soldier had been hiking along the trail to help him cope with his PTSD condition.
Morrill said in an interview with The Canadian Press that she tried to patch one of her wounds from the attack with duct tape and hiked for three hours until she found help at another campsite.
Four months after she was brutally attacked, Morrill returned to the trail to walk to the top of Mount Katahdin as a promise to friends. She also said in the interview that she was going to complete her trail hiking experience on the route this year.
(PHOTO: SWVRJ)