US Senator Lamar Alexander: Congress needs to act this year on necessary changes in case of another pandemic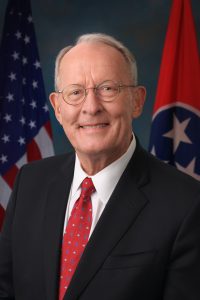 TN US Senator Lamar Alexander is urging Congress to act this year on needed changes in preparation for if another pandemic happens.
Alexander, who also serves as Senate Health Committee chairman, made remarks during a hearing Tuesday.
Alexander said, "While the nation is in the midst of responding to COVID-19, the United States Congress should take stock now of what parts of the local, state, and federal response worked, what could work better and how, and be prepared to pass legislation this year to better prepare for the next pandemic, which will surely come."
The senator has also released a five page paper outlining recommendations to Congress on preparing for another pandemic that includes discussion on testing, stockpiling of medical supply, and expanded surveillance of the disease.
The full news release can be found here.
Photo Courtesy: Official Lamar Alexander Photo