Access to Wash. Co, TN Health Department be altered for COVID-19 testing starting Monday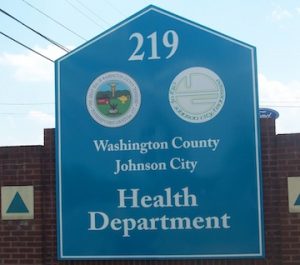 Renovations to the Washington County, TN Health Department is causing a change in access the department's parking lot on Princeton Road.
Starting Monday June 29th, anyone seeking a COVID-19 test at the health department will need to turn onto College Road from Princeton Road and follow signs to the drive-thru site. Testing continues to be available at the Washington County Health Department Monday-Friday from 9 a.m-12 p.m.
You can find out more information by calling the health department at 423-975-2200.
Photo Courtesy: Washington County Health Department