Congressman Griffith: Reopening schools should be decided on local level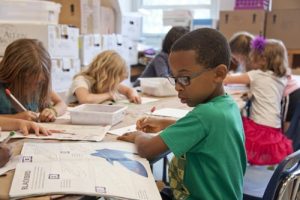 U.S. Congressman Morgan Griffith issued a statement Monday saying the reopening of schools across the country should be a decision made on a local level as the typical start of instruction for public systems is just weeks away.
Griffith, R-VA, noted that conditions can vary from one region to another and the country and the Commonwealth are too broad for one size fits all when it comes to the number of COVID-19 cases among Virginia's counties and cities.
The congressman addressed those points in a resolution introduced in the US House of Representatives citing testimony by CDC Director Dr. Robert Redfield before Congress last week where he said schools need to be open in the fall.
I introduced a resolution encouraging local decisions on school reopening.

Decisions about reopening schools should be made at the local level. Our country and our commonwealth are too broad for one size fits all. pic.twitter.com/klTVHE9EIw

— Morgan Griffith (@RepMGriffith) June 29, 2020
(PHOTO: Unsplash / CDC)