JCPD continues investigation into "serious crash" that injured two Friday night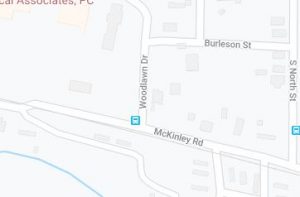 Police in Johnson City continue to investigate a serious accident that left a motorcyclist with life threatening injuries.
Officers say the crash happened Friday night just before 9:00 p.m near the area of McKinley Rd and Woodlawn Dr involving a motorcycle and Honda CRV. Both drivers were taken to the hospital, and while the motorcyclist received life threatening injuries, the driver of the Honda did not appear to receive serious injuries, according to police.
JCPD's Traffic Crash Reconstruction Team responded and assumed the investigation which is ongoing.
Photo Courtesy: TDOT