University of Tennessee athletics bases budget on fans in the stands at Neyland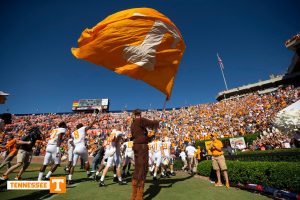 The University of Tennessee has based its 2020-21 operating budget on revenues that will come from fans buying tickets to games at Neyland Stadium this fall despite the coronavirus pandemic.
UT President Randy Boyd says COVID-19 will have a $10 million impact on their athletic operations and the Knoxville school is prepared to withstand any financial problem due to a reduced number of fans at home games due to maintaining safe health conditions.
There's been no word from the SEC or other conferences regarding the schedule or start of the college football season. The Vols averaged more than 74,000 fans per home contest in 2019.
(PHOTO: University of Tennessee Athletics)