MRHD asks area residents to monitor symptoms, take appropriate precautions when traveling back from vacation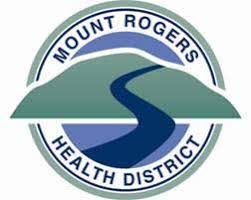 Health officials in the Mount Rogers Health District are encouraging residents to monitor symptoms when coming back from travel due to a recent increase of COVID-19 cases in the area.
Director of the Health District Dr. Karen Shelton says while there is no formal quarantine order related to travel in place, she urges individuals coming back from vacation or out of the area to take appropriate precautions to protect the community such as wearing a mask, washing hands, and socially distancing. A complete list of symptoms and information for travelers can be found on the CDC website.
As of Monday, the Southwest VA region gained close to 100 cases in the last week.
Photo Courtesy: Mount Rogers Health District Logo