MANHUNT: High school sweethearts on the run, accused of killing Bristol, Tennessee man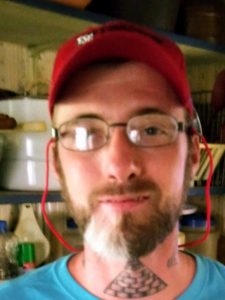 High school sweethearts are accused of luring a Bristol, Tennessee man to his death and then trying to burn the evidence.
A manhunt is underway for Terry Dwayne Linebaugh, 35, of Blountville, and, Heather Lucille Jones, 32, of Piney Flats. Washington County, Virginia Sheriff Blake Andis said the duo set-up then ambushed Anthony Lynn Walker Hammonds, 39, at the vacant home in Bristol, Virginia one week ago.
A preliminary investigation shows Hammonds was shot multiple times and the sheriff said Linebaugh, fresh from a 16-year stay in prison, pulled the trigger. Andis says Hammond was murdered on Wednesday, June 24 and the two left his body there.
Hammonds' body was discovered Monday in the charred rubble that Andis said was left when Linebaugh and Jones panicked, returned to the home, and set fire to the dwelling. 
The house on Mary's Chapel Road, located off of Gate City Highway, was found on fire late Saturday evening. Investigators were called to the scene on Monday when a worker on the site discovered the remains.
Andis explained that Jones and Linebaugh had a relationship in high school and Linebaugh contacted Jones while in prison. The sheriff said that is when the two started to talk about killing Hammonds.
Linebaugh faces multiple charges including first-degree murder and arson. Jones is charged with conspiracy to commit murder.
Linebaugh is considered armed and dangerous and the two are believed to be traveling in a silver-colored Subaru.