Agencies take to the lakes this holiday weekend for 'Operation Dry Water'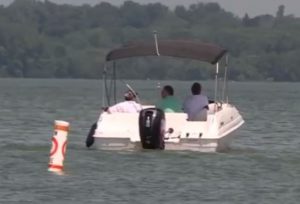 Wildlife officers in both Tennessee and Virginia will have extra patrols on area lakes this holiday weekend—the traditional peak for boats on the water and increases in intoxicated captains.
This is the 11th consecutive year agencies will be involved in 'Operation Dry Water.' The campaign has removed more than 4,000 boaters from the water after they were found under the influence of drugs or alcohol, according to the National Association of State Boating Law Administrators.
Tennessee saw one boat-related fatality last year and nine operators were arrested. Nationwide, local, state, and federal agencies apprehended more than 560 impaired boaters.
(PHOTO: NASBLA)