TWRA: Zero boating fatalities reported over 4th of July weekend, 11 BUI arrests made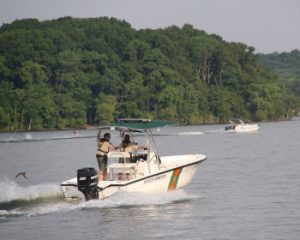 The Tennessee Wildlife Resource Agency says zero boating fatalities occurred over the 4th of July holiday weekend.
The TWRA's Operation Dry Water initiative was in effect this past weekend, and according to its report, 11 BUI arrests were made, while eight people were seriously injured from boating related incidents across the state.
Operation Dry Water is held annually in TN aimed at decreasing alcohol, drug related, and fatal incidents on Tennessee's waterways.
Photo Courtesy: TWRA