BVPS: School start times to shift, rezoning of certain elementary school boundary lines under consideration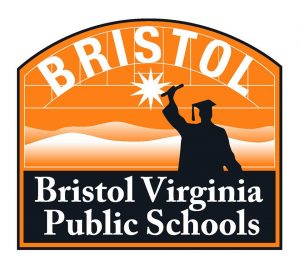 Bristol, VA Public School students can expect a shift in start times for the upcoming academic year, and school officials are looking a potential rezoning of elementary school boundary lines amid the COVID-19 pandemic.
Superintendent Dr. Keith Perrigan says with the reduction in allowance of students to ride school buses because of social distancing requirements, temperature checks for each student riding on buses, and disinfecting of buses, it will cause expected delays. The school board gave the go ahead for officials to continue exploring start times, with elementary school students going earlier while middle and high school students will start classes later. Proposed start times according to documents reviewed during Monday night's school board are below:
Elementary Schedule-
8:00 AM – 2:30 PM
Middle and High School Schedule-
VMS 9:00 AM-3:30 PM
VHS 9:05 AM-3:35 PM
The school system is also exploring a slight rezoning of elementary school boundary lines to reduce overcrowding because of social distancing requirements. The topic was discussed at Monday night's school board meeting and would potentially shift some students from Stonewall Jackson and Van Pelt to Washington Lee and Highland View Elementary.
Dr. Perrigan says they will consult with affected families with a pair of meetings next week to examine the move. One meeting for affected families that attend Stonewall Jackson will be held next Monday at 6:00 p.m at Virginia Middle School, while affected families who attend Van Pelt will meet next Wednesday between 12-1 p.m at the Eastridge lunch dropoff location.
Perrigan anticipates the final draft of the school reopening plans to be ready as scheduled on July 15. Shortly after the 15th, school officials will be reaching out to parents to learn of their intentions on things such as whether they will be attending in person or remotely as well who will attend school by bus or car.
Review of the items, including the proposed start times and rezoning can be found by clicking here.