UPDATE #2: Domestic suspect in Wythe County police shooting facing 17 felonies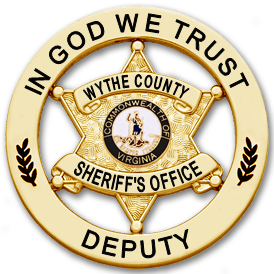 A former Daytona Beach, Florida police officer is now charged with eight counts of attempted capital murder following a Tuesday night shooting in Wythe County.
Ricky Delk faces a total of 17 felonies for the domestic incident that left him with serious injuries. Two Wythe County officers were treated and released for their injuries, including Sgt. Chris Coleman– hit in the shoulder but aided by his protective vest that kept the bullet two inches away from his spine, according to Sheriff Keith Dunagan. The other officer received a graze wound when the sheriff said Delk fired shots as they approached his home.
Delk served on the police force in Florida from 2008 to 2011, authorities said. According to information from the Daytona Beach News-Journal, Delk was fired in 2011 after an internal affairs investigation into a November 2010 incident at his home where he pointed two guns at his head and threatened to kill any police officers sent to his home during a suicide attempt.