UPDATE: David Crockett High student has name cleared in 2015 hazing case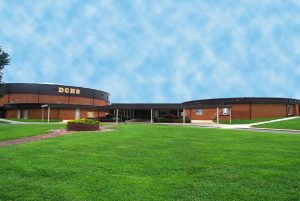 A federal court judge has ruled a former David Crockett High School student did not receive proper due process during suspension hearings held in 2015 following a hazing incident at a football summer camp.
The Washington County, Tennessee Board of Education was ordered to pay the student's legal fees and delete all references of his school suspension from his permanent record, according to court documents.
The civil case was based on an incident the court called "a hazing sexual in nature" that occurred during a Fellowship of Christian Athletes event at Tennessee Tech.
(PHOTO: DCHS / WCPS TN)