UPDATE: Fourth suspect in baseball bat beating in Carter County sent to prison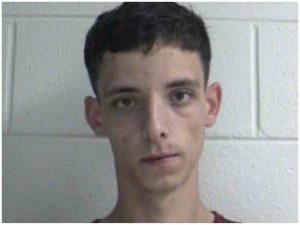 The fourth and final suspect in a baseball bat beating captured on a cell phone in Carter County has pleaded guilty to an attempted murder charge.
Matthew Dye will serve 16 years in prison along with an additional 11 months and 30 days for two counts of assault, according to court information.
Dye and the other suspects were arrested in 2018 after investigators found the phone video that showed them hitting and stabbing the victim who was being attacked after being accused of stealing drugs.
(PHOTO: SuperTalk Archives)