NEW: Mask mandate in Sullivan County beginning Sunday due to spikes in coronavirus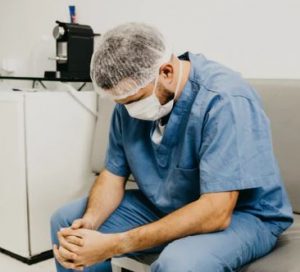 Sullivan County Medical Director Dr. Stephen May says cases of COVID-19 are reaching concerning levels and are primed to exceed 200 patients.
"We are now dealing with clusters within some of our health care facilities within our communities. We are also concerned over hospital capacity and our ability to deal with disease in our region," he said during a news conference on Friday.
With four fatalities recorded this week and the scheduled start of school in the locality scheduled for Aug. 3, Mayor Richard Venable announced an executive order that requires all consumers and store workers to wear masks in public places beginning Sunday.
Venable said in his opinion the spike of coronavirus are due to people taking vacations then returning to Bristol or Kingsport and people not being careful. The mask mandate stays in effect until Aug. 12.
The mayor also noted that COVID cases are approaching zones that would prohibit the opening of county schools following virus guidelines discussed earlier this week by education officials.
Venable said all unnecessary travel should be canceled and the mask directive is only exempt in places of worship and while dining in a restaurant.
(PHOTO: Unsplash)