Johnson Co., Schools delaying start of 2020-21 academic year from Aug. 4 to Aug. 7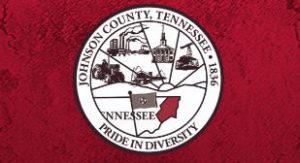 Officials with Johnson County Schools have announced they will delay the start of their 2020-21 academic year.
The district said in a news release on Monday that the original start of the year, set for August 4th, will now be pushed to a half-day for Friday August 7th, while August 4-5 will be used as a teacher work day. Director of Schools Dr. Michelle Simcox said the decision was to ensure teachers are properly trained in the virtual curriculum that students will be utilizing. Officials say teachers will be asked to provide their in-person students information needed to do online programs in the event the school system has to move to online learning.
The first full day is now scheduled for August 10th.
Photo Courtesy: Johnson County Schools Logo