Roe joins congressional condemning of Clyburn's critical remarks on Tennessee's handling of virus pandemic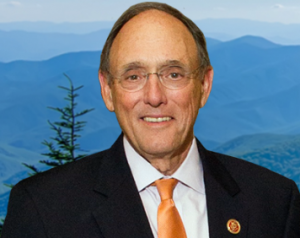 US Rep. Phil Roe joined fellow Tennessee members of Congress in condemning remarks made by South Carolina Congressman James Clyburn who said the Volunteer State was mishandling the COVID pandemic.
Clyburn also named Georgia, Florida, and Oklahoma in his remarks as chair of the House Subcommittee on the Coronavirus crisis. He said those states were following the contradictory advice given by President Trump instead of showing leadership by asking residents to follow health guidelines to prevent a further spike in cases.
Roe (R-Johnson City) said Clyburn was just focusing on Republican states and was not looking at data that showed Governor Bill Lee's administration should be commended for the job they've done during the virus.
(PHOTO: SuperTalk Archives)