Investigator: SW Virginia mail worker took medication parcels intended for veterans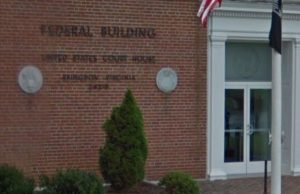 A case was unsealed in US District Court in Abingdon involving a Southwest Virginia mail service worker accused of stealing packages of medication intended for local veterans.
Ammie Hale made her first appearance before a magistrate judge where prosecutors presented the evidence of a US Mail Service investigator who said the Tazewell Post Office employee was captured on internal surveillance video in February and July taking specifically marked parcels from the Salem Veterans Medical Center.
All of the packages contained controlled substances including Oxycodone, according to the report.
Hale was released on a $25,000 unsecured bond and has a preliminary hearing scheduled for Aug. 26.
(PHOTO: SuperTalk Archives)