UPDATE: Accused Appalachian Trail murderer plans insanity defense in May 2019 attack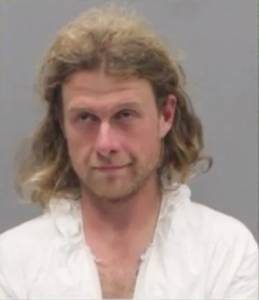 A Massachusetts man set to go on trial next year for a murder on the Appalachian Trail has informed the court he will assert an insanity defense.
Those court documents were submitted by an attorney for James Jordan in federal court in Abingdon this week along with a request to continue his mental health treatment in Southwest Virginia instead of a federal medical facility in North Carolina due to COVID-19 risks.
Forensic psychologists at the University of Virginia testified in May that Jordan had been treated to a point of competency.
Jordan's erratic and physically-violent behavior was reported by fellow hikers along the trail before investigators said he stabbed and killed Army veteran Ronald Sanchez, Jr., in the Crawfish Valley section of Wythe County near the Smyth County border in May 2019.
Jordan is scheduled for a jury trial beginning January 25.
Jordan Court Doc by SUPERTALK DIGITAL on Scribd
(MUGSHOT: SuperTalk Archives)