Kentucky child involved in fatal shooting receiving treatment in Johnson City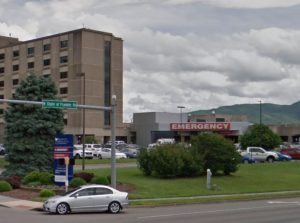 One of two children seriously wounded in a shooting in Perry County, Kentucky is now being treated at a hospital in Northeast Tennessee.
Information from the Kentucky State Police says the child was flown from Vicco, a town 14 miles east of Hazard, to Johnson City following the incident that occurred Wednesday that also left a 2-year-old girl dead.
The father of the children, David Hampton, 36, is charged with murder and two counts of wanton endangerment, state police reported.
(IMAGE: GM)