NEW: Extradition hearing set in Russell County for Northeast Tennessee murder suspect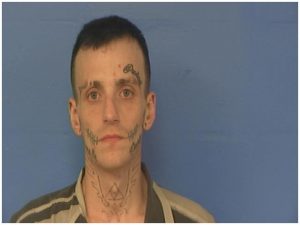 An extradition hearing is now set in Russell County, Virginia for a Northeast Tennessee murder suspect captured Thursday afternoon.
Roger "Rabbit" Roberts is scheduled to appear in General District Court in Lebanon on Tuesday, according to court records posted Friday.
Roberts, 25, was charged with second-degree murder in the shooting death of Kyree Holmes, 24, of Memphis, following an incident in Kingsport Wednesday night.
Roberts was taken into custody Thursday at a convenience store in Castlewood and is being held without bond in the Southwest Virginia Regional Jail.
(MUGSHOT: SCSO TN)