UT Athletic Director Phil Fulmer announces positive COVID test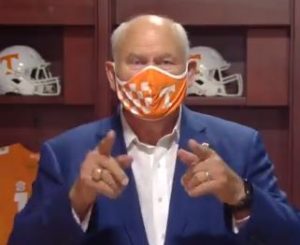 University of Tennessee Athletic Director Phil Fulmer released a statement Friday morning confirming that he had tested positive for the coronavirus.
Fulmer said that he was given two COVID tests and then began following the school's isolation protocol. The national championship coach said he is currently asymptomatic and will work remotely in the near future.
Fulmer noted that he has not been deemed a close contact with any students, athletes, or staff members. UT Chancellor Donde Plowman announced Friday that she has tested negative for the virus. She went into isolation after coming into contact with a COVID patient.
— Phillip Fulmer (@phillipfulmer) November 20, 2020
(IMAGE: P. Fulmer / Twitter / UT Knoxville Athletics)