Virginia SOL requirements to be flexible for students due to pandemic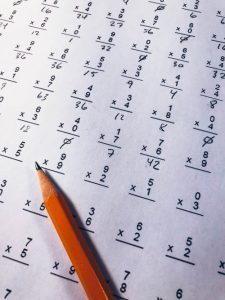 Virginia Secretary of Education Atif Qarni has announced Standards of Learning requirements are being flexed to help school divisions contend with the ongoing virus pandemic.
The emergency waivers were approved to limit in-person testing and will result in elementary and middle school students from having to take state history and writing exams which are state-mandated.
Elementary and middle school students this spring may take local assessments instead of SOL tests in history, social science, and English writing under waivers and emergency guidance approved today by @VA_Supt, the Board of Education, and @VASecofEdu: https://t.co/4k8Y1VZBy1 pic.twitter.com/nsleBziQjF

— VDOE News (@VDOE_News) November 19, 2020
Superintendent of Public Instruction James Lane said it is unlikely that federal education officials will waive rules for annual testing in reading and mathematics in grades 3-8.
Qarni said the move was made to provide relief to both students and teachers and will determine a student's fall semester credit based on local criteria.
(IMAGE: Unsplash)