Neo, Lowe announce runs for vacant VA 38th District state senate seat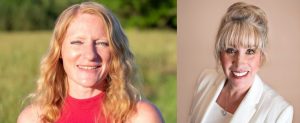 A pair of women in Southwest Virginia are the latest individuals to announce their candidacy for the vacant 38th District Senate seat.
Farmer and Policy advisor Kimberly Lowe released earlier this week she would run for the open position, in addition to Buchanan County lawyer Tamara Neo, who joins Lowe at run for the senator seat.
The two are among an ever-growing crowded field of candidates vying to win the seat, formerly held by Sen. Ben Chafin, who died from COVID-19 on Jan. 1.
Virginia Gov. Ralph Northam has declared a special election take place for the seat, which is scheduled for Mar. 23.
Photo Courtesy: Kimberly Lowe/Tamara Neo Facebook Pages