Sullivan County's Jason Mumpower tabbed as new Tennessee Comproller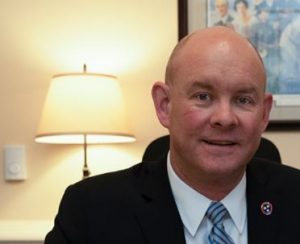 Tennessee lawmakers on Wednesday voted to appoint Sullivan County's Jason Mumpower to the post of State Comptroller.
The former Tennessee House member and Republican Majority Leader had served as top deputy for Comptroller Justin Wilson who announced his retirement last month after serving seven terms.
Wilson endorsed Mumpower, 47, who was nominated for the two-year post by a supermajority on Tuesday.
(IMAGE: Tennessee Office of the Comptroller)