Memphis man charged following 24 mile pursuit on Interstate 81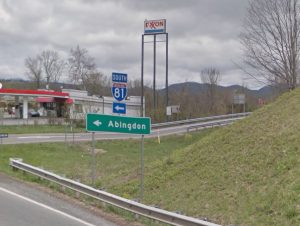 A Memphis, Tennessee man whose vehicle was clocked at more than 100 miles per hour on Interstate 81 in Smyth County, Virginia, is facing a list of charges.
Deputies pursued Auvonne Zaapois Smith, Jr., for more than 20 miles southbound on the route. The chase ended near Glade Spring at mile marker 30 when Smith's vehicle ran over two sets of spike strips deployed over the roadway.
Sheriff Chip Shuler said Smith is charged with felony eluding police, reckless driving, and possession of stolen property.
(IMAGE: GM)