Bristol Virginia police searching for driver involved in hit and run crash in Exit 5 area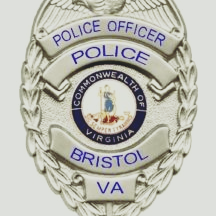 The Bristol Virginia Police Department is searching for a driver they said was involved in a hit and run crash in the Exit 5 area Thursday afternoon.
The crash occurred on Lee Highway near Comfort Inn and the Island Road intersection just after 1 p.m. Investigators said a driver in a black Chrysler 300 with temporary tags struck a white car from behind and then fled the scene traveling southbound on Island.
No injuries were reported. Anyone with information on the incident can call Bristol police at 276.645.7400.
(IMAGE: BVPD VA)