UPDATE: Greene Co. Sheriff's Office searching for two suspects in Wednesday night shooting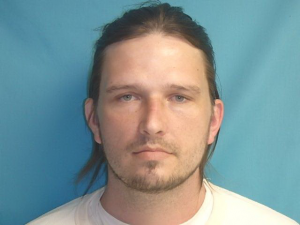 Two suspects are being sought following a shooting late Wednesday night in Greene County.
The Greene County Sheriff's Department says they were called to a home at the 900 block of House Rd. just before midnight, where they found a victim bleeding from his leg. The victim told police suspect Andrew Dinsmore, 38, and another person came to his house that he did not know, and was shot in the leg by the unidentified suspect with reportedly a shotgun or rifle.
Deputies found shell casings on the floor and in the wall. The Sheriff's Department is searching for Dinsmore, who is charged with aggravated assault, especially aggravated robbery and especially aggravated assault, as well as the other suspect.
Anyone with information on the pair's location should call 911.
Photo Courtesy: Greene County Sheriff's Dept.